Go Into All The World
OUR MISSIONS PRIORITIES:
UNREACHED PEOPLE GROUPS.
INDIGENOUS PARTNERSHIPS.
THE POOR. SUSTAINABILITY.
PRAYER SATURATION.
any place   any price   so all can hear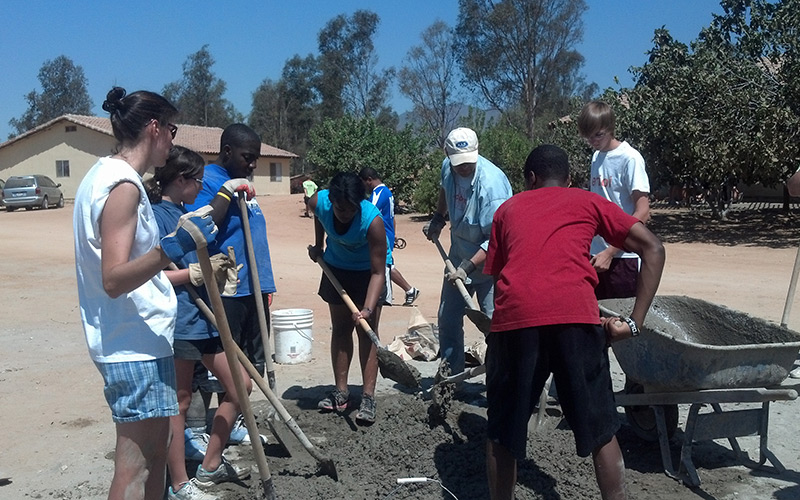 Short Term Missions
We ask everyone in the Meadowbrook community to prayerfully consider their personal participation in world missions. Ask the Lord how He wants you to help complete His mission not only in our own community but also around the world. We plan several short, cross-cultural trips each year.
All potential candidates for short-term teams must complete an application.
Operation Christmas Child
The mission of Operation Christmas Child is to demonstrate God's love in a tangible way to needy children around the world, and together with the local church worldwide, to share the Good News of Jesus Christ. You can participate by packing a shoebox and dropping it off at our collection center in November. For more information please visit the Operation Christmas Child page on Samaritan's Purse's website. https://www.samaritanspurse.org/what-we-do/operation-christmas-child/
OCC Monthly Club
The Operation Christmas Child Club meets on the last Sunday of each month to share encouraging stories and work on items to pack in shoeboxes. Join us Sunday, May 27, in the Orange Bowl immediately following second service. Lunch will be provided.
OCC Item of the Month
May: Hygiene Items
Savvy shoppers know that they can impact more children around the world for eternity by looking for shoebox items throughout the year. Drop off items by the nursery counter.
Meadowbrook Community Church is one of the Midwestern Collection Centers for Operation Christmas Child. Please visit our Face Book page, https://www.facebook.com/groups/OCCEastCentralIL/