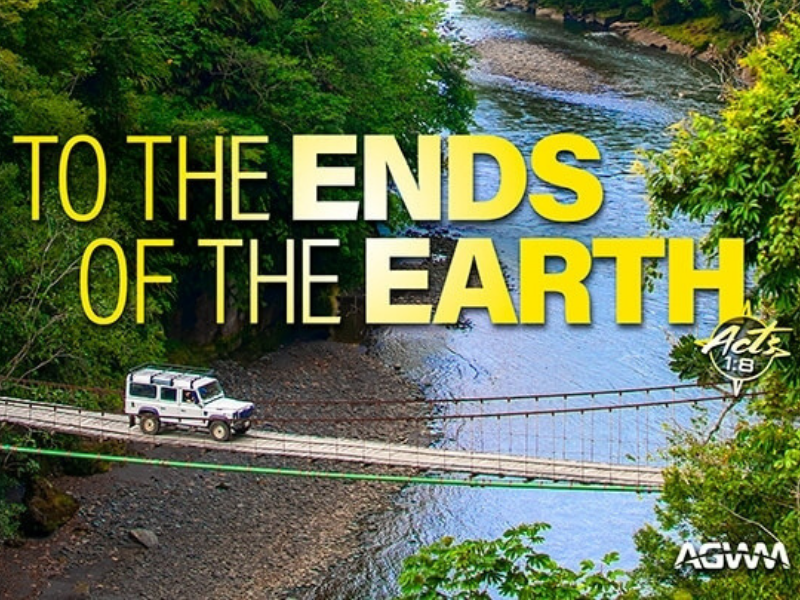 If I ride the wings of the morning, if I dwell by the farthest oceans, even there your hand will guide me, and your strength will support me. (Psalm 139:9,10,NLT)
The Psalmist could write these words joyfully, finding peace and reassurance in God's inescapable presence, Truly, a journey to the farthest corner of the earth was a journey taken with God at his side.
But what about the person who has never enjoyed a relationship with the Heavenly Father? Who has never heard the name of Jesus? That man, woman or child is journeying through life without the hope of the gospel, without the reassurance of God's amazing plan for their life.
AG World Missions is committed to going To The Ends of The Earth to tell everyone about Jesus. In more than 190 nations of the world, our global missionary family is reaching out with the wonderful news that God can be found and embraced in redemptive relationship for all eternity.
We're going To The Ends Of The Earth to tell everyone about Jesus. We invite you to join us!